Top 10 Hottest Women Of Poker 2009
Tuesday, October 27th, 2009 at 4:29 am
Its been done before – hell, its even been done well…but if the recent murmurings on 2+2′s BBV forum are anything to go by, no one's going to be complaining if we throw in our two cents worth and post our own 10 Hottest Women of Poker 2009.
10: Kimberly Lansing
She's good looking and she plays poker…pretty much all it takes to get onto our list.
9.  Courtney Friel
Fortunately this is a list of women 'of' poker, as opposed to women who 'play' poker which might see us scraping the bottom of a fairly shallow barrel.
8. Erin McNaught
Our own Miss Australia does in fact qualify by virtue of her brief appearance as the host of Melbourne's very own Joker Poker, and more notably for two seasons of the Asia Pacific Poker Tour.  Joker Poker sucked huge balls despite Erin's best efforts, but she still rates in our top 10.
7.  Shannon Elizabeth
We all know who she is, we're all thankful she's taken a shot at poker.  Sure she was an actor first, but who really cares?  We'd all like to have her on our table.
6.  Erica Schoenberg
The fact that she's good looking and a legitimate member of the poker community is just enough to overlook the fact that she's humping a french sack of custard (yes, we are jealous).
5.  Jessica Biel
Yeah ok, this one is a stretch even for us, but she's hotter than 99.99% of female poker players, and we know she has played poker at least once…so we posted a picture to prove it.
4. Layla Kayleigh
If this WPT Season 6 host doesn't get your juices flowing we have bad news because you are clearly either playing the human skin flute, or dead…possibly both.
3.  Joanna Krupa
We hear that she's otherwordly hot, although it seems hard to believe she's better looking in the flesh.  Does she know how to play poker?  Does it matter?
Perhaps even more disturbingly, she has a sister who is equally hot, and RALPH helpfully did a spread in a monthly edition that received punishment over a bucks weekend following its release which could only be described as relentless.
2. Lacey Jones
More of a regular in terms of those poker player celeb types that straddle both worlds of gambling and promotion, Lacey is a welcome attendee at any tournament.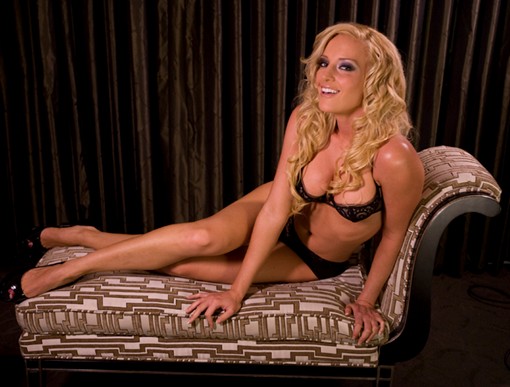 1.  Shana Hiatt
The original poker babe and still one of the best, we've given her pole position because she's just so damn likable.
All told we're comfortable our list and reckon it strikes a balance between due credit to proper players whilst avoiding the crud which usually gets lumped in to these types of top 10 lists.  We want hot, not poker hot…and there's a big difference.
Speaking of poker hot…
Notable Mentions:  These Women Deserve It

- Christina Lindley.  Very tidy.  If it was a top 11 she'd be there.
- Jennifer Tilly (she's the only representative of the menopausal group we can take a second glance at).
- Vanessa Rouso (if her voice didn't put us on life tilt she might have ranked, she's also supposed to be quite nice away from the felt).
- Kara Scott.
Deliberate Exclusions: These Women Don't

- Clonie Gowan.  Even photoshopping can't make her beautiful.
- Jennifer Harman.  She's cute, but definitely not hot…although the new boobs do help.
- Dario Manieri.
Tagged with: 10 hottest women of poker • courtney friel • erica schoenberg • hottest women of poker • Jessica Biel • Joanna Krupa • kimberly lansing • Lacey Jones • Layla Kayleigh • Shana Hiatt • Shana Hiatt Poker • shannon elizabeth • women of poker • women of poker 2009
Filed under: Off Beat
Like this post? Subscribe to my RSS feed and get loads more!